Fun and adventure await! Get personal with our friends in horse club and their family-owned horses as you ride and splash your way through the rural roads, mountains and fields of scenic destination of Goranci on horseback.
Our horseback adventure begins at the center of Goranci, horse club Mostar. Spending a limited time on the asphalt, we quickly hit the trails and head out of exploring village Goranci. This ride includes opportunities to trot or canter with the horses – depending on your confidence! Your guide will point out flora and fauna on the way.
Riders of all levels and abilities will enjoy this ride. There are various stops to dismount and stretch your legs and as our rides are private you are able to decide on what your comfortable with.
Horseback riding will allow you to get close to nature while discovering the intensity of your relationship with this noble animal.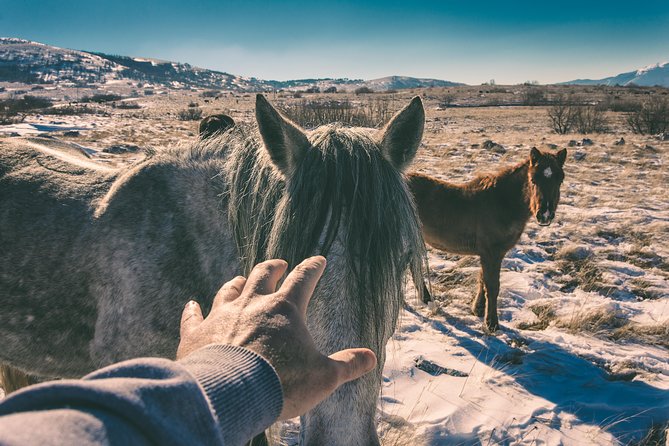 A WORD ON WEATHER​
The weather on the day will affect our plans, so please understand that while we want to guarantee your day, riding in a rain and storm is no fun!
WHAT TO BRING
We recommend you wear long pants such as jodhpurs/jeans, closed toe shoes. Helmets are available upon request.
IS IT DIFFICULT TO RIDE A HORSE
The practice of horse riding is known as equitation and it is relatively simple to start with, at least to be able to go on rides in the countryside. If your interest grows further, you will want to improve your riding skills and acquire more knowledge about horses.
How fast your skills improve depend on every individual and on your purpose, you can ride for pleasure in the nature in all types of terrain or choose an equestrian sport and train professionally.
And don't worry, you don't have to be an experienced rider.
You will find rides suitable for all experience levels, even for beginners. Professional riding instructors will teach you all the necessary skills and provide you with needed safety equipment.
If nothing, you will even learn how to take care of your horse.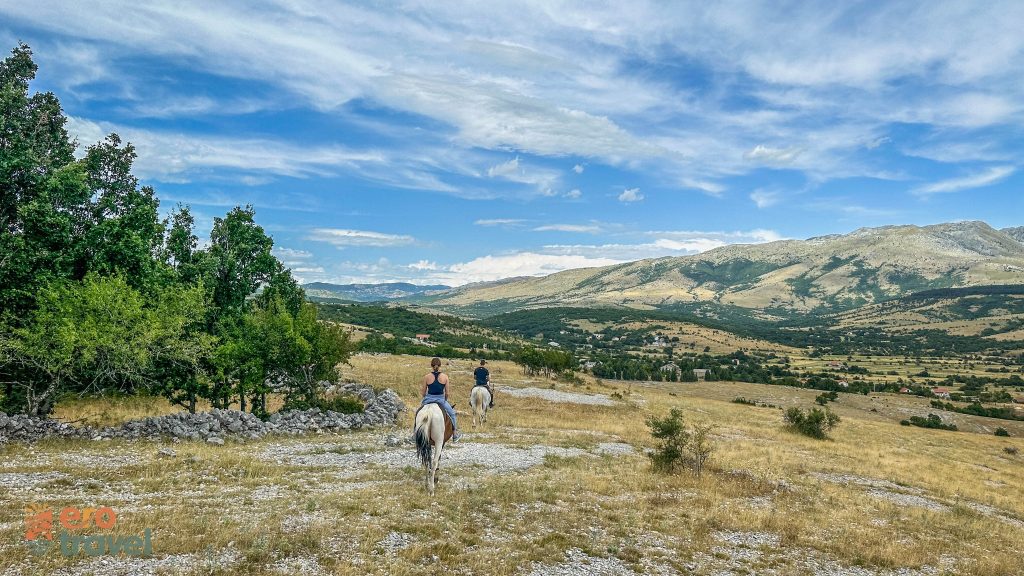 GET IN THE SADDLE AND EXPLORE GORANCI!