Offering phenomenal views, this hilltop complex comprises a bell tower, gallery, cafe-bar and bishop's palace, but most notably the compact but eye-catching Presvete Bogorodice (Annunciation) Church. The latter's design is based very symbolically on the 1321 Gračanica monastery in Kosovo, a historically significant building that's considered sacred by many Serbs. The Trebinje version was erected in 2000 to rehouse the bones of local poet-hero Jovan Dučić.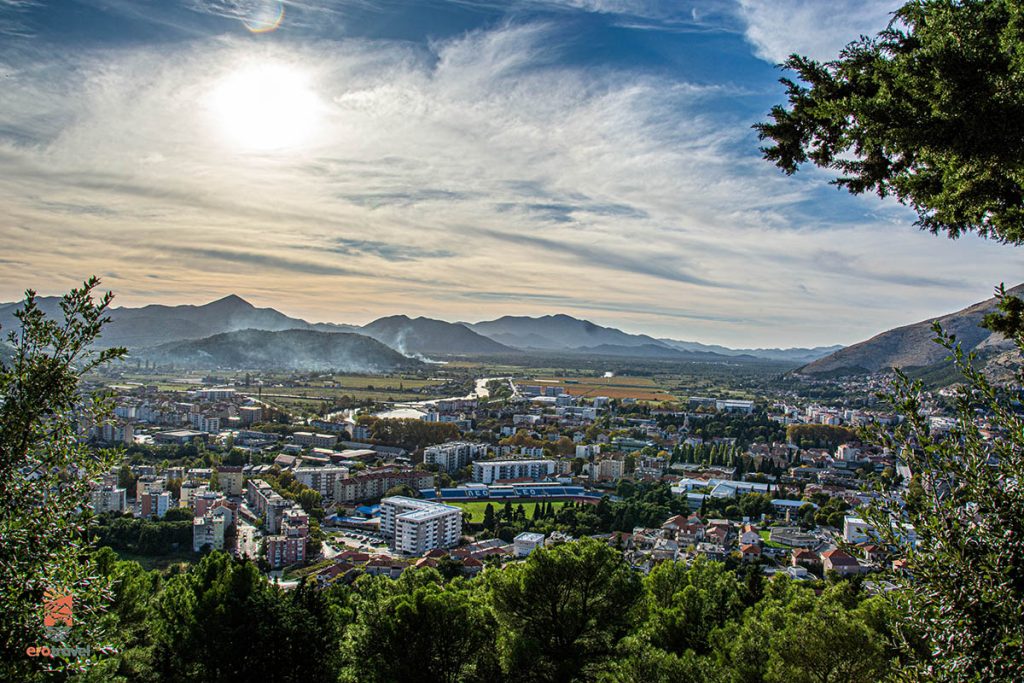 Touristic complex Hercegovačka Gračanica is the most visited religious objects in East Herzegovina.
It was constructed to honor the wish of the famous Serbian poet Jovan Dučić stated in his testament. He wanted to be buried on one of the hills that surround Trebinje in a church 'resembling the one in Kosovo' – referring to Gračanica in Kosovo, the most important legacy of king Milutin from 1321.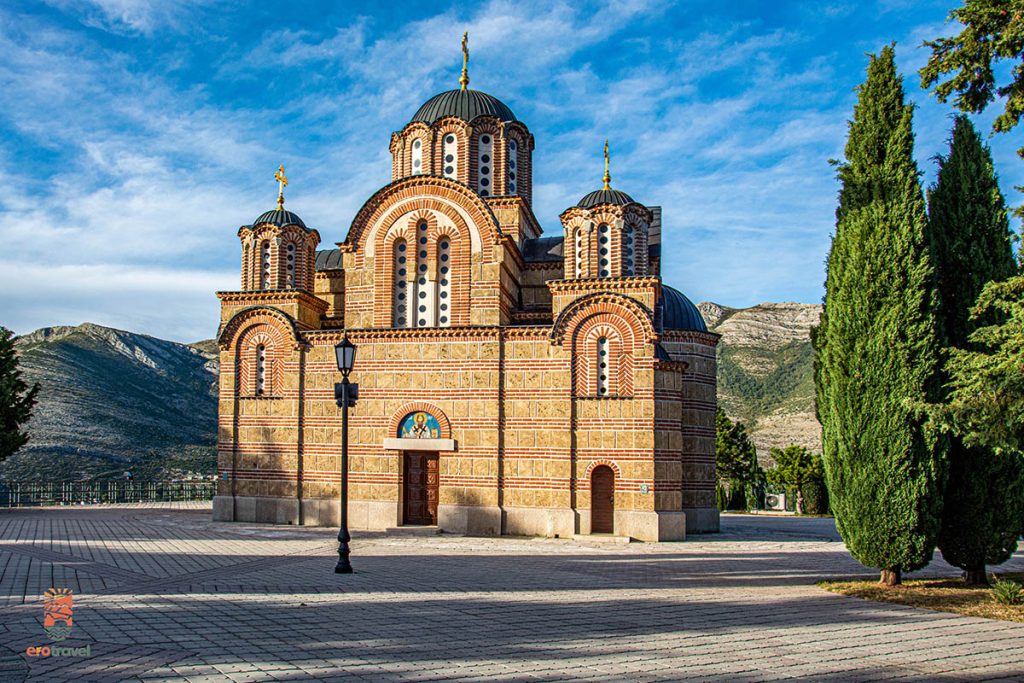 Jovan Dučić died on April 7, 1943, on Annunciation day. On that same day in 1999, on Crkvina hill, a foundation stone for Hercegovačka Gračanica was placed and consecrated. According to some sources, this was also the former location of a Church of St. Archangel Michael, in honor to king Milutin). Whole complex was finished a year later. On Annunciation day in 2000, 47 years after poet's death, his remains were brought to Hercegovačka Gračanica.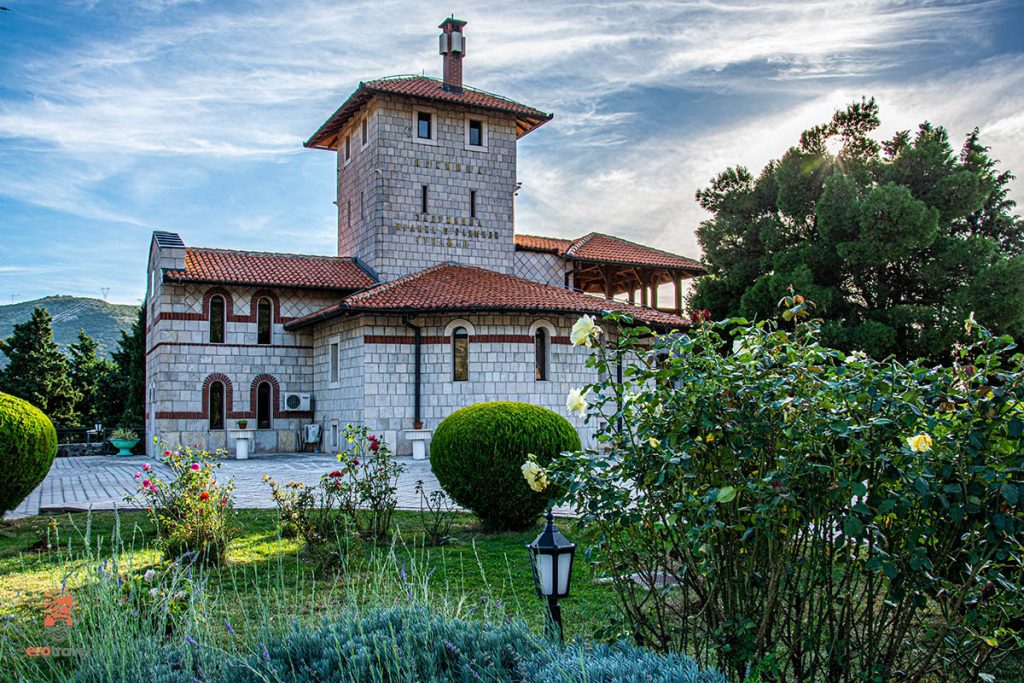 Hercegovačka Gračanica is not identical to the one in Kosovo. It has one level less, and the interior is also slightly different. The church was built in Byzantine style and painted with so-called 'secco' technique (dry painting), under strong influence of the famous Greek icon painter Stamatis Skliris.
Inside the church there are 16 pillars, out of which 15 are square-shaped and one is round-shaped, carrying special symbolic meaning. In its base there is a stone from Kosovska Gračanica which is a symbol of 'home cornerstone', carrying the spirit of 'old home' to 'new home'.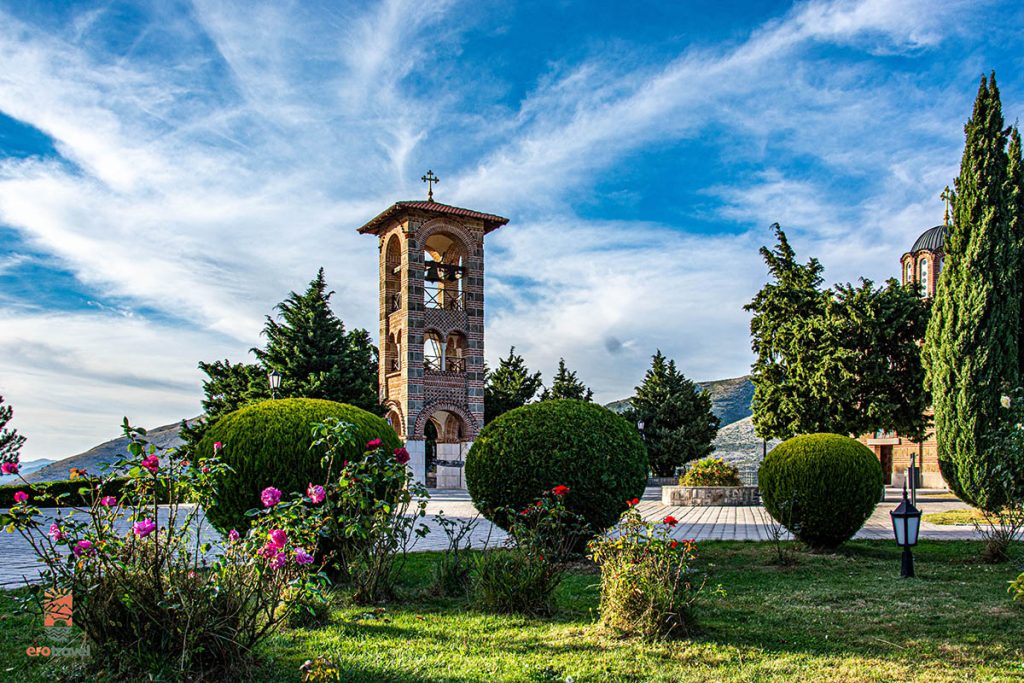 The floor of Hercegovačka Gračanica is a replica of mosaic from Prizren monastery of St. Archangels (Metohija), legacy of emperor Dušan the Mighty, and it also carries important meaning.  On the church floor there is a 'dragon' which represents the 'devil', so everyone who enters will step on the unholy, thus denying him.
The iconostasis is a convincing replica of the one from monastery Hilandar on Mount Athos. It was made in monastery Tvrdoš.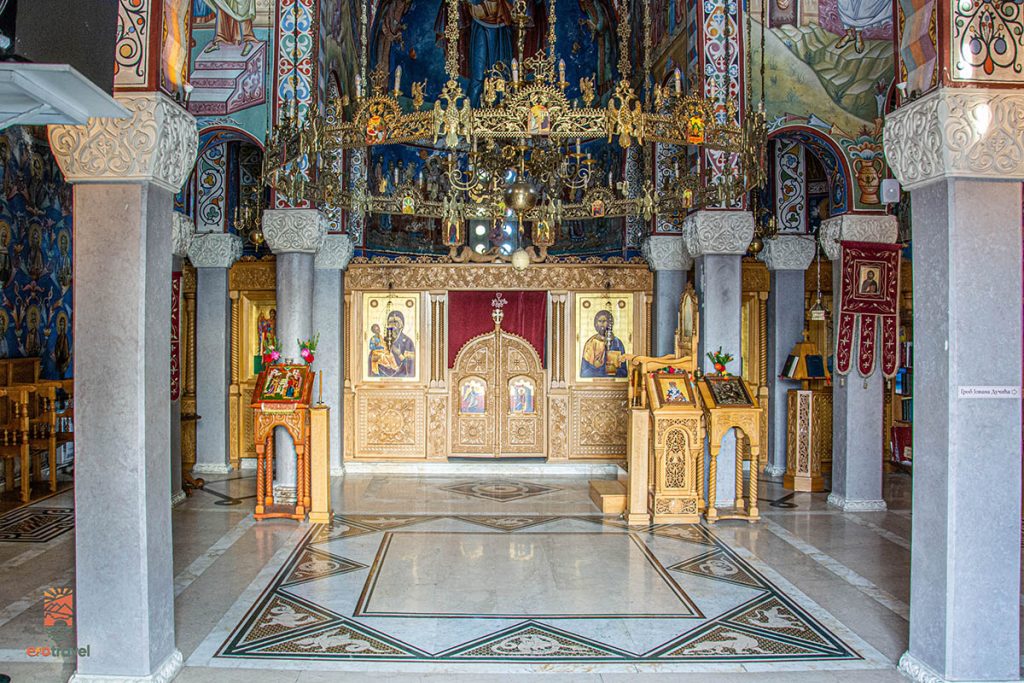 Poet's grave is on the right side of the church, with a simple writing 'Jovan Dučić – Poet', just like he wanted.
Within the complex there is also bell tower, episcope court, amphitheater, souvenir shop and summer restaurant 'Dučić's View'.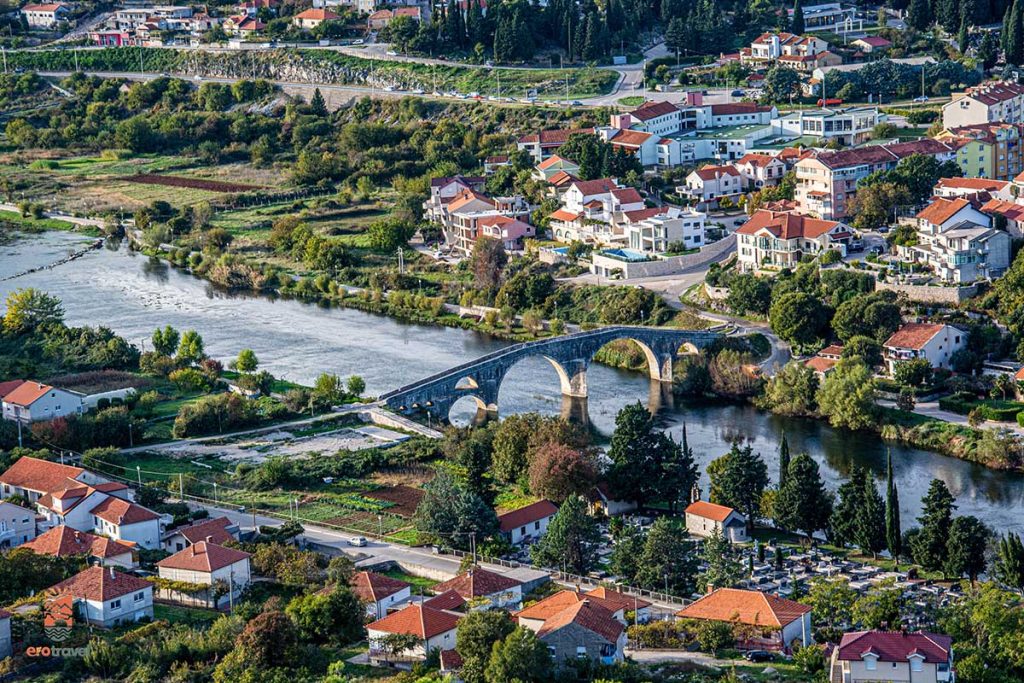 With time, Gračanica has also become popular for wedding ceremonies. One of the most impressive prayers in the church is the 'Marriage at Cana'.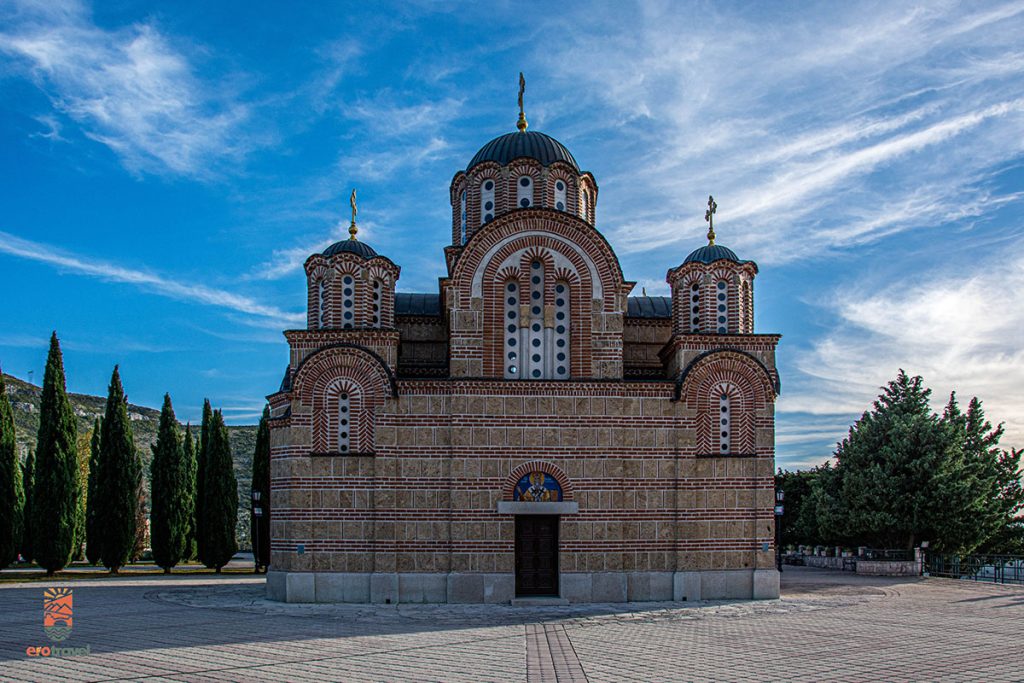 Do you want to experience Hercegovačka Gračanica firsthand, enjoy stunning arhitecture, picturesque views from the cafe-bar and bishop's palace, or have visited eye-catching Presvete Bogorodice (Annunciation) Church? Contact us.

We will create a journey tailored to your preferences.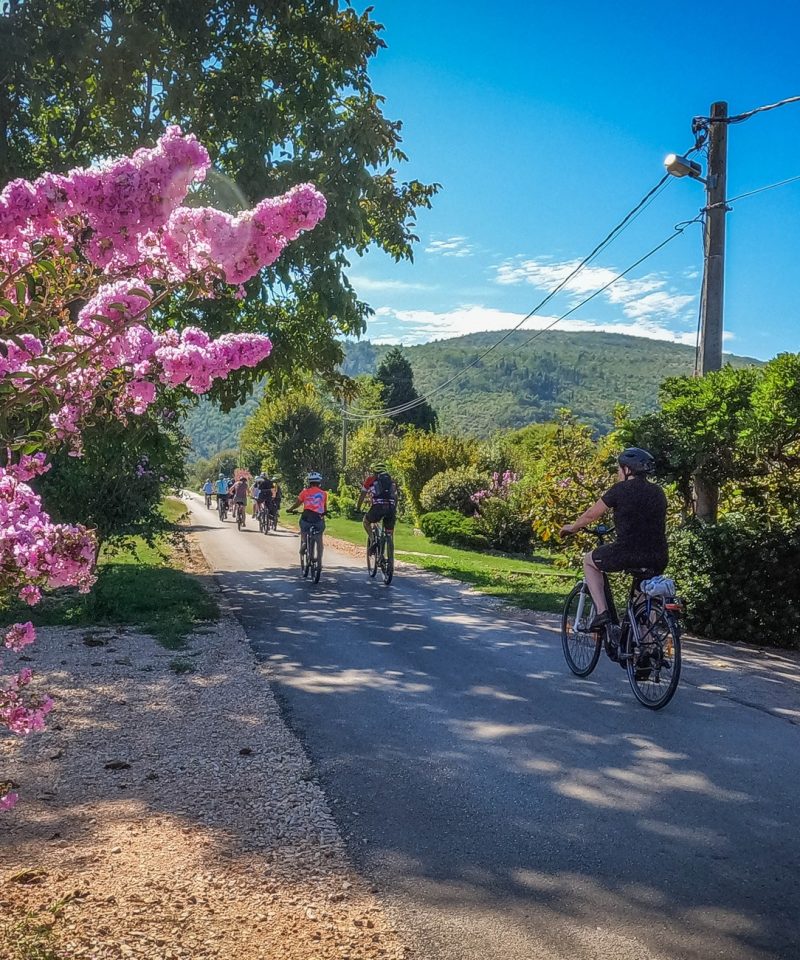 Cycling: 4 days on the famous Ćiro Trail
Availability : Recomended from March 1' - November 20'
Enjoy cycling on the Ćiro Trail with a team that was directly involved in […]