Croatia's second-largest city, Split (Spalato in Italian) is a great place to see Dalmatian life as it's really lived. Always buzzing, this exuberant city has just the right balance between tradition and modernity. Step inside Diocletian's Palace (a Unesco World Heritage Site and one of the world's most impressive Roman monuments) and you'll see dozens of bars, restaurants and shops thriving amid the atmospheric old walls where this city has been humming along for thousands of years.

To top it off, Split has a unique setting. Its dramatic coastal mountains act as the perfect backdrop to the turquoise waters of the Adriatic and help divert attention from the dozens of shabby high-rise apartment blocks that fill its suburbs. It's this thoroughly lived-in aspect of Split that means it will never be a fantasy land like Dubrovnik, but perhaps it's all the better for that.
Authentic experience of ancient Roman culture. Amazing beaches and sights.
Alongside Dubrovnik, Split is the most important Croatian tourist destination, featuring millions of visits every year. Continue reading to find out the main beauties of Split that attract so many people to visit this interesting town.
What to visit in Split
Diocletian's Palace, the most significant cultural tourist attraction of Split, was built by Diocletian, a Roman emperor notorious for the persecution of Christians. In his luxury palace, he spent the last few years of his life.
Being located in the narrow centre of Split, the palace is a must-see attraction for every visitor. It contains a lot of originally preserved ancient sites that include streets, squares, and churches. Although it was called a palace, in reality, it was more like a big fortress surrounded by walls and towers.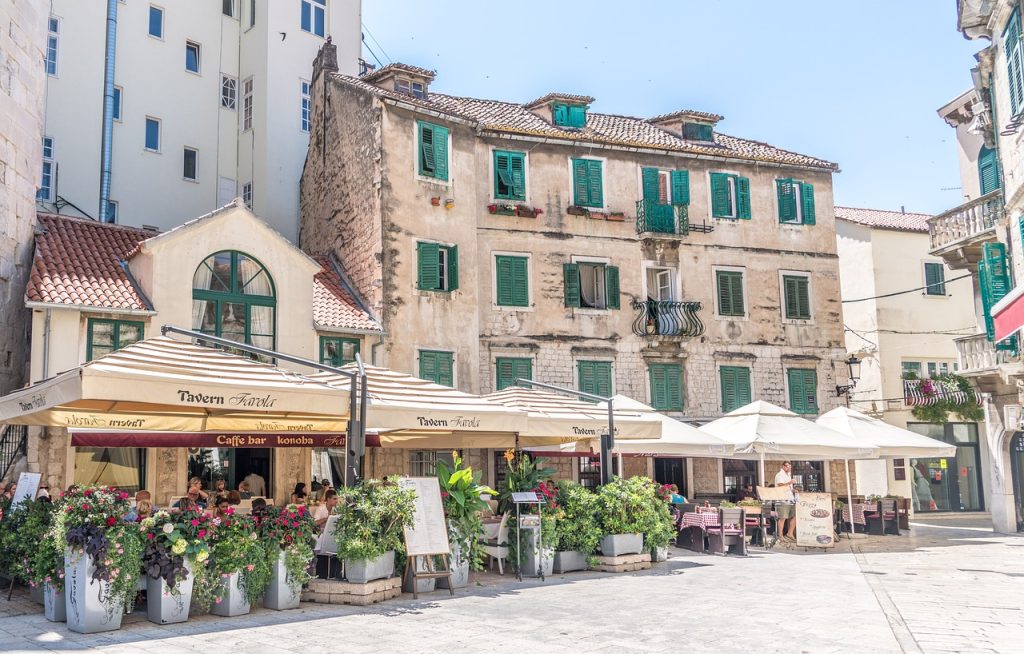 The Split Peristyle, a square located at the eastern part of the palace, is considered the most beautiful in the city.
Cathedral of St. Domnius is an architectural masterpiece of art which dates back to the emperor Diocletian, who wanted to build his mausoleum in the place of today's cathedral. But history has decided otherwise. Diocletian's bones were moved away from his mausoleum. Instead, the bones of Christian martyrs persecuted by Diocletian, including St. Domnius, were brought into the building, which became Split Cathedral.